How to Configure Webmail to Gmail: These are the general instructions that you may follow to setup the email accounts to your existing Gmail account.
In this guide we will show you how to setup Incoming Email  in your webmail to Gmail. Email forwarding is a way to send an email that is delivered to one email address to a different email address. In this guide we will show you how to setup Email Forwarders in your cPanel, and also in Webmail. Then, we will show you how to forward all email for a domain.Then, we will show you how to Outgoing setup all email from Gmail.
Incoming E-mail to your Gmail account
Step 01.  Start by logging into webmail. Remember, you can log into webmail by visiting example.com/webmail. Also be sure to use the full email address as the username and the password                              associated with the email account you are logging into.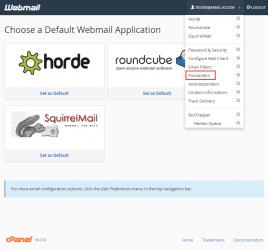 Step 02.Now, you will need to verify you are logged into the correct email address and click "Forwarders"
Step 03.   This screen shows you currently have no forwarders set up. Click the "Add Forwarder" button
Step 04.  Fill in the field with the address to forward to your Gmail Account example@gmail.com and click "add forwarder"
 Outgoing E-mail from your Gmail account
Login to your Gmail Account.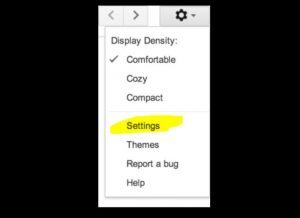 In the top left hand corner, open the Settings cog and choose Settings.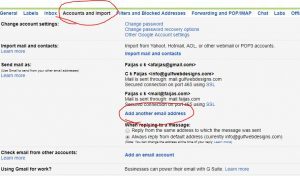 Click Accounts and Import > Add another email address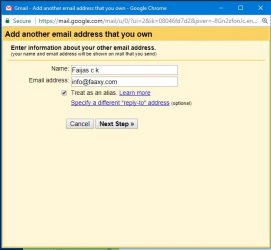 4.Choose if you will use this address as an Alias.
5.Use your website and Email ID instead of faaxy.com.
SMTP Server: mail.your website.com
Username:      your webmail email id
Password:       your webmail password
Port :                465
Secured connection using SSL
6.Click the Add account button. open webmail and copy verification code
Choose your Webmail from Address while composing 
Use your emails from Webmail to Gmail